Credentials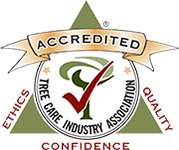 Tree Care Industry Association (TCIA), Accredited Since 2004
When it comes to tree protection and tree preservation, don't settle for anything less than working with an accredited tree care company. We consider it our responsibility to stay at the forefront of best practices in our industry, both in business ethics and in current scientific tree care techniques. For this reason, Tree Specialists has sought and received accreditation by the Tree Care Industry Association. After completing a rigorous application process, including audits of our facilities, bookkeeping, and staff training and documentation, we continue to maintain this total quality assurance program by submitting to annual reviews by TCIA.
---
The International Society of Arboriculture (ISA), Certified Arborists on Staff
The International Society of Arboriculture promotes the professional practice of arboriculture and fosters a greater worldwide awareness of the benefits of trees. An arborist by definition is an individual who is trained in the art and science of planting, caring for, and maintaining individual trees. ISA arborist certification is a nongovernmental, voluntary process by which individuals can document their base of knowledge. Certified Arborists are individuals who have achieved a level of knowledge in the art and science of tree care through experience and by passing a comprehensive examination developed by some of the nation's leading experts on tree care. Learn more about hiring a Certified Arborist.
---

Massachusetts Arborist Association (MAA), Member
The Massachusetts Arborists Association is a professional trade organization that serves the commercial arboriculture industry. The MAA advances the goals of its tree service professional members through tree care education, research support, arborist certification, and promotion of the value of arboriculture to the public.
---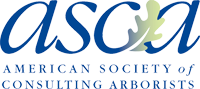 American Society of Consulting Arborists (ASCA), Member
Since 1967, the ASCA has been dedicated to providing Consulting Arborists with the tools and knowledge they need to deliver a stronger work product to their clients. ASCA members are Consulting Arborists - the authoritative experts on trees, whose objective, comprehensive viewpoints ensure the safety, health, and preservation of trees. Their extensive level of knowledge and experience makes them highly sought after by consumers, professionals, and other arborists.