Plant Health Care Resources

UMASS Extension – Center for Agriculture
Extensive list of fact sheets on a variety of topics including maintenance practices, plant selections, insects and mites, diseases, environmental stress, and other general topics.
---

University of Florida – Tree Selection Database
A guide for Northern tree selections in the hardiness zones 2-7.
---

University of Rhode Island – Tick Encounter Resource Center
The most up-to-date, effective, tick bite prevention techniques.
---

Center for Invasive Species
Invasive plant management fact sheets including trees, shrubs, vines, aquatics, herbs, and more.
---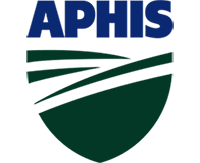 US Department of Agriculture – Invasive Pest Species
Current information on invasive pest species including emerald ash borer, asian longhorn beetle, and more.